Maintenance is a fact of life with machinery, if you need to service your chuck at some time in that journey of life, need another Wood Screw you will find the backing Jaws, pinions and other items for your chuck here.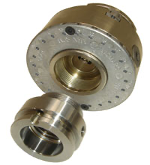 Please see a list of available products below. If you are looking for something specific that you don't see here, please don't hesitate to
contact us
and we'll be sure to find what you are looking for.